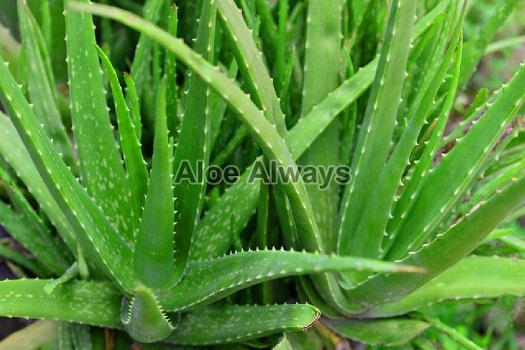 Known as a "wonder plant", aloe vera is a short-stemmed shrub. It is a medicinal plant that has been used to cure various health conditions since ancient ages. It is grown worldwide, commonly for aloe gel, which is extracted from the leaves of aloe vera. Today, aloe vera leaves are widely used in food products for flavoring, cosmetics, personal care products, food supplements, and various herbal remedies
Aloe vera leaves are generally erect, succulent, and create a dense rosette. Aloe gel derived from Aloe vera leaves is sold in liquid form or capsule form to take internally to promote good health. The leaves of the plant have been the subject of many scientific studies over the last few years, regarding numerous claimed therapeutic properties and health benefits. In this article, we will look at some of the health benefits of aloe vera leaves.
Help In Healing Burns and Wounds:
Because of its moisturizing, soothing, and cooling properties, aloe vera gel extracted from aloe vera leaves is often used for treating burns. The gel helps in healing wounds earlier and acts as a pain reliever. If you have sunburn or any other type of mild burn apply aloe vera gel a few times a day to the affected area and you will definitely get relief from pain and inflammation.
Good For Digestive Health:
Consuming aloe vera leaves may be beneficial for your digestive tract and help in soothing and curing stomach ailments, including irritable bowel syndrome. Plus, consuming aloe vera leaves may help in inhibiting the multiplication of H.pylori bacteria found in our digestive tract and responsible for causing ulcers.
Good For Oral Health:
Toothpaste and mouthwash made out of aloe vera leaves are natural products for eliminating plaque and improving oral hygiene. Aloe vera mouthwash and toothpaste are also highly effective in lowering the levels of gingivitis and candida. People using these products have experienced better oral health without having any kind of adverse effect.
Help To Fight Acne And Pimples:
Using fresh gel extracted from aloe vera leaves on your face can be beneficial for curing pimples and acne. You can also purchase fresh leaves from a reputed natural aloe vera leaves supplier or get aloe products made for pimples and acne from the market to get rid of your skin problem. Aloe vera gel is significantly more effective than acne medication alone in clearing mild to moderate acne and pimples.
Heal Anal Fissures
Applying aloe vera cream made out of aloe vera leaves on anal fissures can help promote healing. The cream containing aloe vera leaf juice is effective in curing chronic anal fissures.
Aloe vera leaves suppliers in India are playing a crucial role in making the product available all over India. Additionally, fresh and natural aloe vera leaves are made available by a leading natural aloe vera leaves manufacturer has the added benefit of being completely devoid of harmful pesticides and synthetic fertilizers that are used at the time of cultivation and processing of the aloe vera leaves. You can count on a reliable aloe vera leaves manufacturer in India to meet your bulk and urgent requirements.